Lifting, pulling, and pushing heavy objects can sometimes take a great toll on your body. It may cause you serious injuries that tend to stay and become a lifelong problem for you. So that is when trolleys come to your rescue. It helps to transport heavy loads and reduce manual handling risks. You can navigate easily from one place to another with the help of a trolley. It assists you in performing your tasks easily.
They come in various shapes and sizes where you don't have to load your hand with boxes; you can keep them on the trolley and easily move. There are wide ranges of trolleys right from Bin, Ergonomic, Gas Cylinder, Hand, Hospitality, Office, Platform, Powered, Stair Climbing, to Warehouse and Waste trolley. To determine which trolley is suitable for you, you must understand what the trolley will carry, why it will carry, and how it will carry. So What, why, and how are three important questions you need to ask yourself before ordering the right trolley. Now let's understand the different types of trolleys and which one is the best for you.
OFFICE TROLLEY
They are lightweight, which can easily move various documents, stationaries, and office accessories. If you don't like the option of an office trolly, you can always go for mobile storage furniture.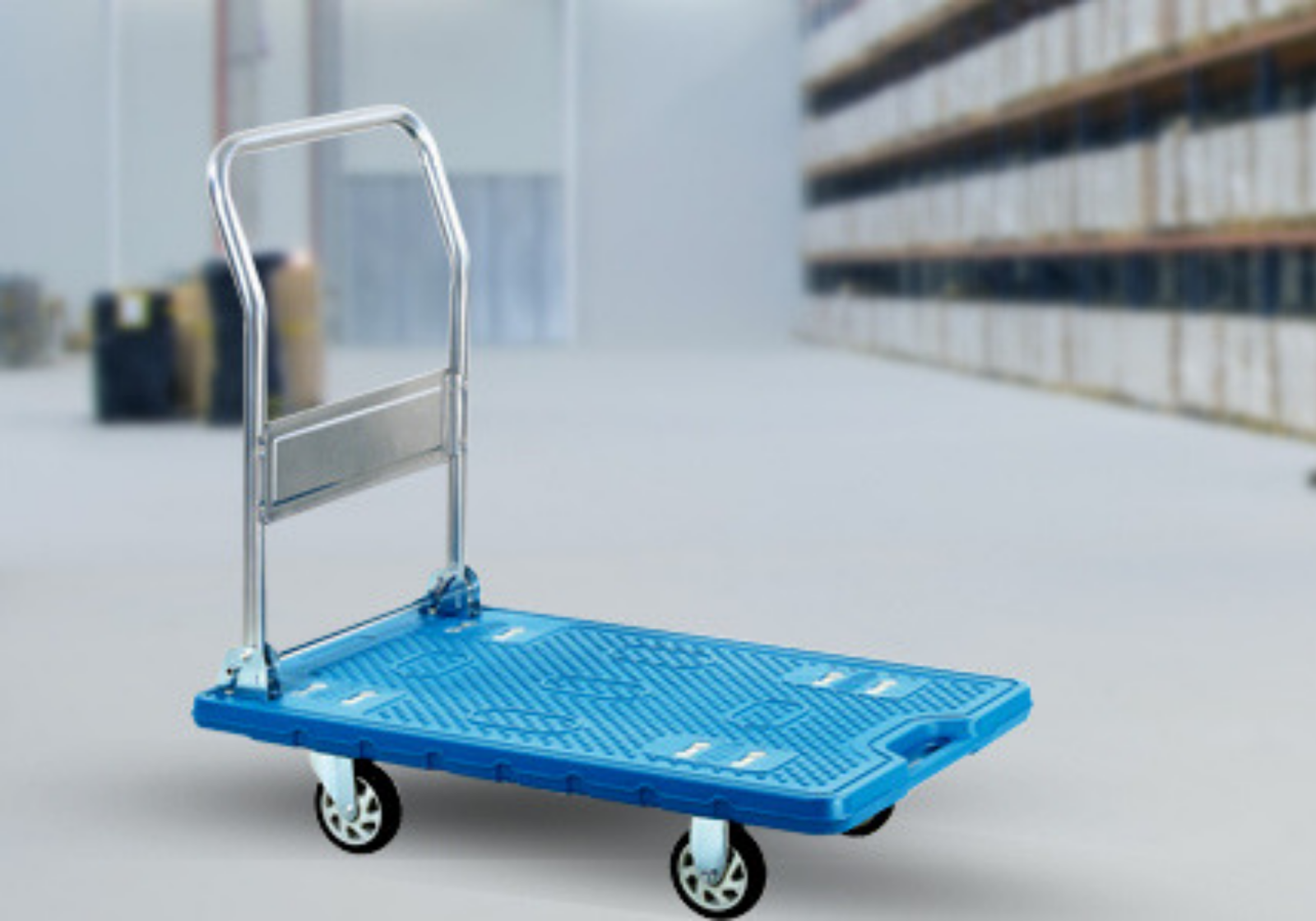 MOBILE TOOL TROLLEY
These are most needed in areas of the workshop. Tool panel is important to work in the workshop, and you must be able to carry it easily as availability at your fingertips makes the work all the easier. Also, the upper surface of these trolleys has a rubber mat which makes it a nice workplace.
CATERING AND STAINLESS STEEL TROLLEYS
This kind of trolley can be mostly found in the kitchen. They help to serve food and also keeps the kitchen organized and tidy. Serving trolleys are ideal for the transportation of food, kitchenware, pots, and other large vessels and maintain the hygiene of everything.
SHELF TROLLEYS
These are basically 2-3 tier trolleys mostly found in warehouses where you wish to shift two or more goods from one place to another.
TRANSPORT TROLLEYS
These trolleys move larger goods and are super adaptive as they can adjust their height easily. So any good can be placed, and you don't have to bend it to adjust.
PLATFORM TROLLEYS
This trolly moves small to medium-sized goods. Furthermore, they can accommodate larger and flatter goods. Mostly used in construction sites to carry building materials.
ROLL CAGES AND STOCK LINEN TROLLEYS
This trolley is another form of platform trolley used to carry smaller units or lose goods such as mail packages or laundry. The walls of the cage ensure that the goods remain protected inside. Only one or two sides of the cage are open to load and load various goods. They can be found in hospitals, nursing homes, and other places where large quantities of items need to be washed. If these trolleys don't match your need, there are several others to look upon. They make life easier by sharing your burden to carry goods. The right trolley can deliver significant efficiency and safety improvements.