Updating your bathroom is a great home improvement project that can add immense value to your property when it is time to resale. From cosmetic updates to completely gutting out and starting over, it can help you create a relaxing and cool space.
Usually, a simple bathroom renovation costs around $10k and go up to $50k depending on the kind of work you do and the change you want to bring in. However, you can convert and redesign the bathroom into a brand new suite without blowing your budget.
Here are some creative and cost-effective ideas for your upcoming bathroom remodeling project: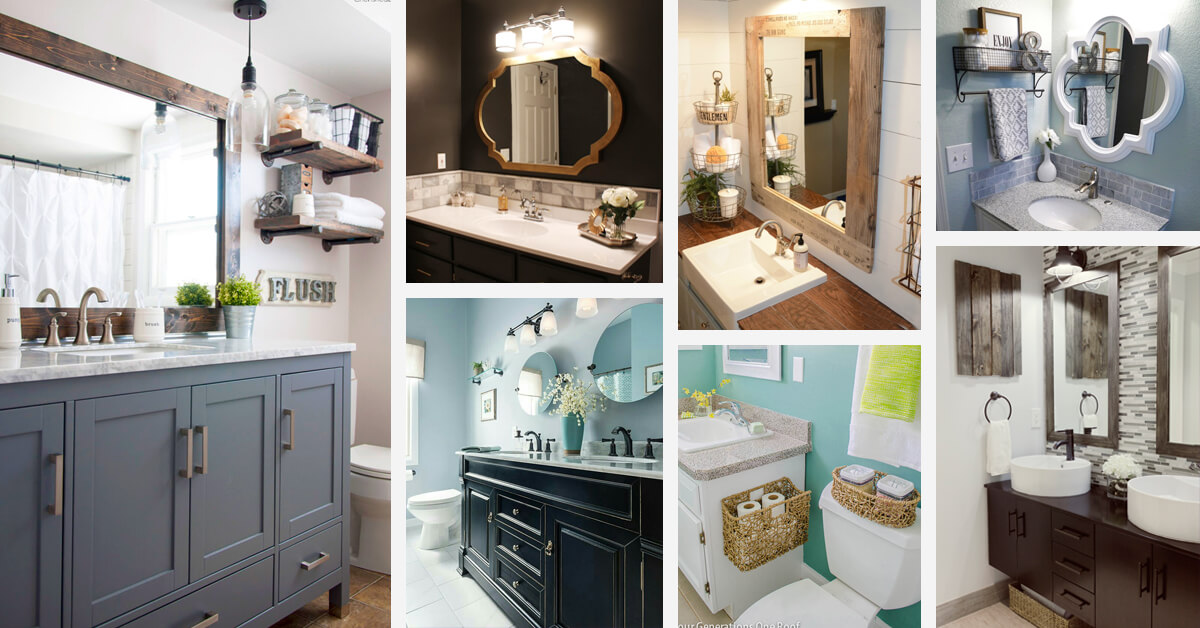 Paint the Walls
When you don't have much money to spend, painting the walls of your bathroom with a fresh coat of colors is a no-brainer. It is, in fact, the cheapest way to bring life and a new look to your gloomy bathroom space. However, do give a thought to how you plan to paint. If you aren't calling for professionals, you better be careful when painting around the window, the tub or shower, the sink, the mirror, the toilet, the wall corners, and the floor. Besides, look out for a paint that can help you resist the moisture and prevent the growth of mold in the future.
Refurbish the Fixtures and Hardware
Another easy and inexpensive way to replicate the luxe bathroom looks from your favorite Pinterest image is to update your sink faucets, towel racks, drawer pulls, and doorknobs. Also, add strip lighting, spotlights or table lamps. Don't forget to replace your existing wall mirror with a more fancy and stylish version. While such things may seem very insignificant to you but if chosen carefully, you will see a great amount of difference in the aesthetics of the bathroom.
Place a New Shower Curtain
You may love that all-white look for your bathroom and get plain white shower curtain for that purpose, but trust me you can make your bathroom 10 times better by simply purchasing an artistic piece of a shower curtain. It can instantly oomph up your bathroom décor scheme and act as a big work of art on display. However, make sure you wash it often as soap scum leads to staining the bottom and leaving behind streaky marks.
Use Custom Cabinetry
There may be beautiful bathroom cabinets and vanities readily available in the market, but having your own personalized storage space is indeed a blessing if you have a small bathroom space. With custom cabinets, you can store all the essentials that you need on a daily basis while you are in the washroom and get ready for work every morning. Plus it allows you to declutter the area and hide away the private items in a luxurious and creative way.