Have you ever considered the impact your garage door has on the appearance of your home? No matter how much you ignore it, a garage door is one of the most prominent features of your home. A garage door has become a necessity because these days, almost everyone owns a car. However, unlike other house features like exterior paint, landscaping, and architectural details, a garage door hardly ever gets the homeowner's attention. But ignoring your garage door is a big mistake because it directly impacts the curb appeal of your home.
If you don't want to compromise with your home's aesthetics and functionality, it's crucial to choose the right garage door. A good-quality garage door can last for decades, maybe even a lifetime. So whether you're building a new home or looking to replace a worn-out garage door, the right type of door can benefit your bottom line. Even if you want to refresh the look of your existing home, a new garage door can breathe new life into your home's exterior.
When choosing the new garage door, most people don't know what to look for. Nowadays, garage door manufacturers are offering a wide range of durable garage doors with the option to customize them to suit your home. So, when choosing a garage door, you need to find the perfect combination of function, style, and affordability. If you aren't familiar with the ins and outs of garage doors, we've come up with a buying guide to help you make the right choice. Below you'll find information about factors like garage door styles, materials, and insulation to consider before buying a new garage door.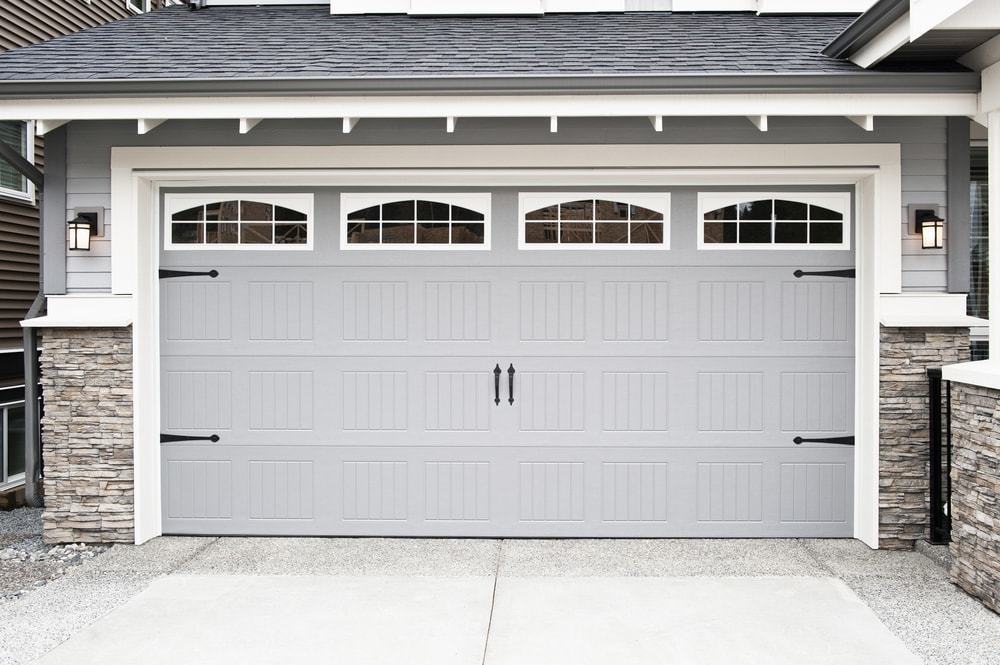 Design
When buying a new garage door, you need to make sure that it complements the rest of the house. It is one of the first few things people notice about your home because garage doors occupy a significant portion of your house's exterior. When choosing a door, you need to consider your home's architecture. Depending on your home's style, you need to choose between the Classic and Carriage house steel garage door. For modern homes, Contemporary Aluminum garage doors can be the right choice. Garage doors are available in different styles, designs, and colors. So, choose a style that can increase your home's curb appeal.
Material
The garage door material you pick will determine how long your door will last. The maintenance routine, strength, and durability of the door also depend on the door material. Most homeowners get tempted by the classic appearance of wood garage doors, but wood is not the best choice. Wood requires extra maintenance and staining from time to time. To avoid devoting extra time and money to a wooden door's maintenance, you may consider the fiberglass garage door. These doors look like natural wood but do not crack, warp or rot like wood. If you're looking for extreme durability with little maintenance, go for steel garage doors. If you live in a moisture-prone area, vinyl garage doors are the right choice.
Insulation
As a wise homeowner, consider the energy efficiency of the doors. When shopping for a door, check the insulation property of the garage door, which is expressed as an R-value. A garage door with a higher R-value will operate more quietly and reduce outside noise. In addition, you need to choose between polystyrene and foamed-in-place polyurethane insulation. Doors with polystyrene insulation have a lower R-value than polyurethane-insulated doors.